2014 is coming to an end and it was an awesome year. So many things happened this year and they all changed me in some way. I wanna look back at this year with you guys and show you some of my favourites I loved throughout the year.
2014 ist fast vorbei und es war ein tolles Jahr. So viele Dinge sind passiert und sie alle haben mich verändert und zu dem Menschen gemacht, der ich heute bin. Ich möchte auf dieses Jahr zurückschauen und heute ziege ich euch meine Favouriten, die ich dieses Jahr geliebt habe.
The Little Day Dreamer
Lets start with my blog. I started this blog in March 2014 and since then it has grown so much. Every day new followers and readers join in. I admit that sometimes it's quite hard to update the blog and find new inspiration but it's worth it and I love to read all the comments and see the views grow. This blog means so much to me and it's not even one year old.
Fangen wir mit meinem Blog an. Ich habe ihn im März 2014 gestartet und seitdem ist er immer weiter gewachsen. Jeden Tag kommen neue Follower und Leser dazu. Ich gebe zu, dass es manchmal echt schwierig ist, den Blog immer wieder zu updaten, aber es ist die ganze Arbeit wert. Ich liebe es eure Kommentare zu lesen und die Seitenaufrufe beim Wachsen zuzusehen. Dieser Blog bedeutet mir so viel und er ist noch nicht einmal ein Jahr alt.
via mtv
x - Ed Sheeran (HERE)
This album has probably been my favourite one the whole year. I love every song and Ed Sheeran is the king. He has started on the street and now he sells out stadiums. His voice and his guitar is everything he needs. Ed's way to express his feelings is so special and he is an incredible songwriter.
Dieses Album war das Bestes dieses Jahr. I liebe jeden Song und Ed Sherran ist der König. Er hat auf der Straße angefangen und jetzt spielt er vor ausverkauften Hallen. Das Einzige was er braucht ist seine Stimme und seine Gitarre. Ed drückt seine Gefühle durch seine Songs aus und er ist ein super Songschreiber.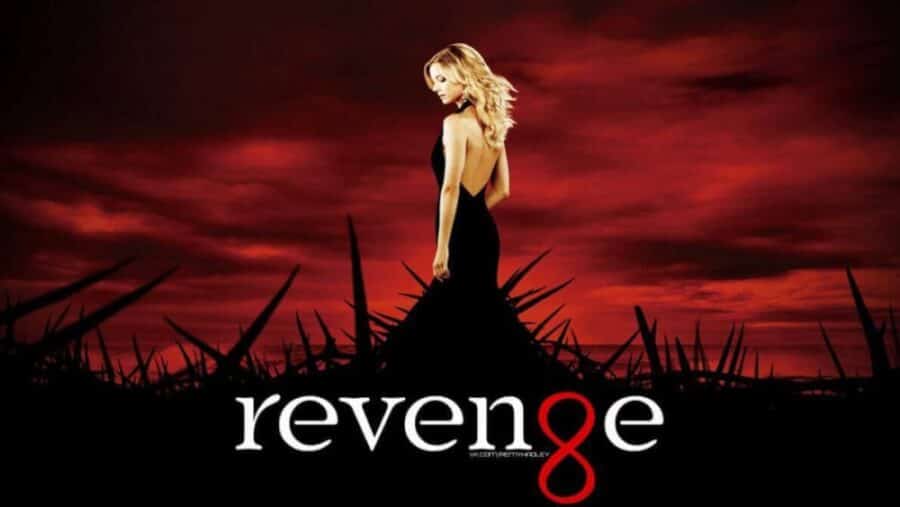 via whats-on-netflix.com
Revenge
Revenge has to be my favourite TV series this year. I have already loved it the last year but this year I have watched every episode. I enjoyed every season but season 4 is really cool. The last episode has been incredible and I can't wait until the next one. I love Emily/Amanda and I liked her relationship with Aiden. I ship them! I can't think about the end. If Emily dies at the end I'll take Revenge!
Revenge muss meine liebste TV Serie sein für dieses Jahr. Ich habe die Serie bereits im letzten Jahr geliebt, aber dieses Jahr habe ich jede Folge gesehen. Jede Staffel mag ich aber die Vierte ist super. Wenn Emily am Ende stirbt, dann nimm ich Rache.

My favourite pictures I took this year
You know that I love photography and it has to be in my favourites in some way. These are my favourite pictures I took over the year.
Ihr wisst, dass ich Fotografie mag und es muss in meinen Favouriten sein. Das sind einige meiner Bilder, die ich in diesem Jahr gemacht habe.
via telegraph
SACCONEJOLYs
They have to be my favourite Youtubers this year. I love watching their daily vlogs. Emilia and Eduardo are the cutest little kids every. Anna and Jonathan are great parents. I like to see the the kids grow every month and learn new things. The whole family has so much fun everyday. I adore them.
Die SacconeJolys waren meine liebsten Youtuber in diesem Jahr. Ich schaue mir ihre Daily Vlogs jeden Tag an und Emilia und Eduardo sind so süß. Mir gefällt es den Kinder zuzuschauen, wie sie wachsen und die Familie hat jeden Tag so viel Spaß.
via sabrinamiso.com
The Fault In Our Stars (HERE)
The Fault In Our Stars by John Green hasn't only been my favourite book this year, I have also enjoyed the movie. I think I have never cried as much as when I read the book and watched the movie. John Green is such a great author and his books are incredible. He is one of my favourite authors. Hazel and Gus are the perfect couple but their relationship is destroyed by a disease. The story isn't about cancer it's about love and this makes it so special.
Das Schicksal ist ein mieser Verräter von John Green war nicht nur mein Buch, sondern auch mein Film des Jahres. Ich hab noch nie so sehr geweint. John Green gehört zu meinem liebsten Autoren und seine Bücher sind einfach nur super. Hazel und Gus sind das perfekte Paar, aber ihre Beziehung wird zerstört durch eine Krankheit. In der Geschichte geht es nicht üm Krebs, sondern um Liebe und das macht sie so besonders.
CONVERSE All Stars
Probably my favourite fashion item of 2014. They look amazing and they are so comfortable. I love my All Stars so much. You can wear them with everything and that's a big plus. Even in combination with a dress they look great.
Mein meist getragenes Fashion Item dieses Jahr waren meine Converse All Stars. Sie sehen toll aus und sind so bequem. Man kann sie zu allem kombinieren. Auch zusammen mit einem Kleid schauen sie super aus.
What have been your favourites of 2014? Tell me in the comments.
Was waren eure 2014 Favouriten? Schreibt es in die Kommentare.
I wish you all a Happy New Year!
Ich wünsche euch allen einen guten Rutsch ins neue Jahr!